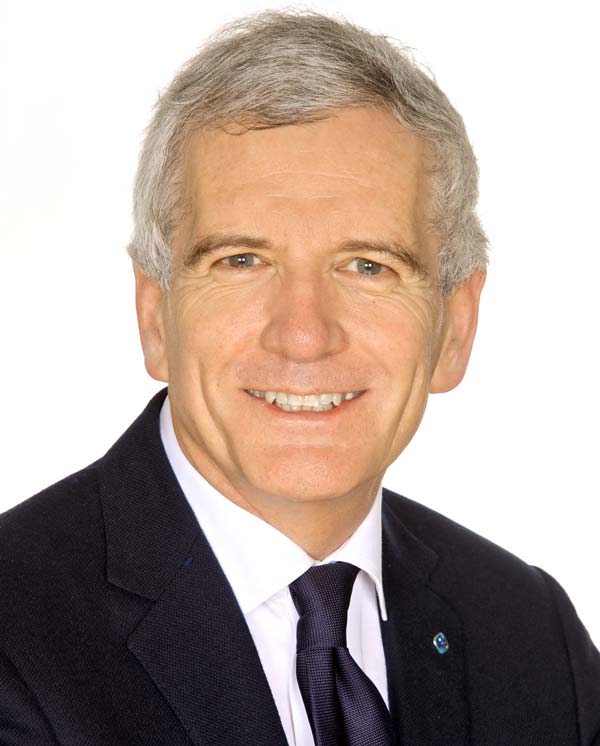 Chairman & CEO of Noventia Pharma
Executive Chairman and a Shareholder of Pint Pharma Group
Chairman & CEO of Noventia Pharma. He founded Noventia Pharma, a dynamic privately owned European Specialty Pharma Company with its H.Q. in Italy.
Dr. Radaelli is also Executive Chairman and a Shareholder of Pint Pharma Group, a company he founded in June 2012 to target Rare Diseases, Oncology and Hemoderivatives in Latin American. Pint He is based in Switzerland and Austria with subsidiaries in Argentina, Brazil, Colombia, Mexico, Ecuador, Peru, Chile, Venezuela and Central America Countries.
Dr. Radaelli is the CEO of Ferrer Italia, a J. V. company he founded in June 2016 to target Immune-in allergic diseases in Italy and Malta. Ferrer is engaged in the research, development, production and marketing of Vaccines in the Respiratory and Dermatology sector. Ferrer Acquired BioAllergologica in 2016 which has its Company HQ's based in Rome Italy.
From 1996 until 2009 he was President & CEO of Dompé International based in Lausanne, Switzerland, assuming also responsibility for all of Dompé Pharma Italian operations. He was also co-founder of the Dupont-Merck JV Italian Subsidiary where he was Marketing & Medical Director. Dr Radaelli held various Sales & Marketing and Strategic Marketing position from 1982 to 1991 during his tenure in Hoffman La Roche and Menarini
He currently serves as a Board member of:
Pint Pharma Group a leading Specialty Pharma in LatAm focused Rare Diseases, Oncology, Hematology and Hemoderivatives;
Bioakos Pharma Labs a Specialty Pharma Italian Company with a Commercial Focus in Cardiology and Pain Management- Therapeutic areas with its HQ in Florence Italy;
Cytovia Threapeutics, a Global Immuno-Oncology company developing life-changing treatments for a variety of cancers, with a primary focus on blood cancers
He served also as a Member of the Board of Directors of Ariad Pharmaceuticals a leading US Biopharmaceutical Company focused on development and commercialization of biological therapeutics in severe Oncology diseases, Novabay a biopharmaceutical company focused on developing its proprietary and patented broad-spectrum, fast-acting, synthetic anti-infectives and Philogen a leading European Biotech Company focused on Oncology. IDRI (Infectious Diseases Research Institute), a non profit organization focus on Neglected Diseases based in Seattle;
University Degree with honors from the University of Milan
PhD in Clinical Pharmacology with honors from the University of Milan
Executive Master from the Bocconi University of Milan (SDA) (1996).
Dr. Radaelli is member of the Italian Society of Pharmacology
Dr. Radaelli published several treatises on Pharmaceutical Sales & Marketing as well as Sports.
Decorations and official recognition
Dr Radaelli was awarded "Cavaliere della Repubblica Italiana per meriti speciali", the highest ranking honor of the Italian Republic bestowed upon a civilian by the President of Republic of Italy and Prime Minister of Italy in recognition for "merit acquired in the fields of Science and BioPharma Industry with a particular focus in Rare and Neglected diseases."
Dr Radaelli was awarded in 2015 "Grand Officer Cross pro Merito Melitensi of the Sovereign Military Order of Knights of Malta", one of the highest ranking honor of the Military order bestowed upon a civilian in recognition for "merit acquired in the fields of Science and Pharmaceutical Industry with a particular focus in Neglected diseases of Third World Countries
Dr Radaelli has been nominated by the President of Republic of Italy and Minister of Defense Decree in January 2018 Colonel of the Italian Army in the Special Corp of the Sovereign Military Order of Knights of Malta with responsibility for the management of humanitarian missions and peacekeeping